Background
Klazina graduated from the "Haagse Academie voor Lichamelijke Opvoeding en Physiotherapie" as a Physiotherapist in the Netherlands in 1989. She then worked as a physiotherapist in a nursing home, hospital, and a private practice, thereby gaining a wide variety of experience. She got married and served with Mission Aviation Fellowship with her husband in Uganda and Indonesia.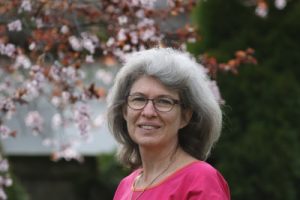 Over the years she continued to treat people for their massage needs. Since returning to Canada she has opened a small unregistered massage practice where she aims to relieve people's discomfort and improve their quality of life through massage, education, and exercise. Her main focus has been on sports and workplace injuries. She particularly enjoys treating backs, necks, shoulders, hips and all related ailments: headaches, sciatica, muscle tension, tennis elbow, rotator cuff injuries, and more.
All of Klazina's overseas experience has helped contribute to who she is today. She believes that our bodies are fearfully and wonderfully made and she does her best to bring pain relief and to increase mobility and strength, where needed.
Give her a call at (778) 684-5530 if you have any questions. You can also book an appointment directly by selecting a service and choosing a date below.